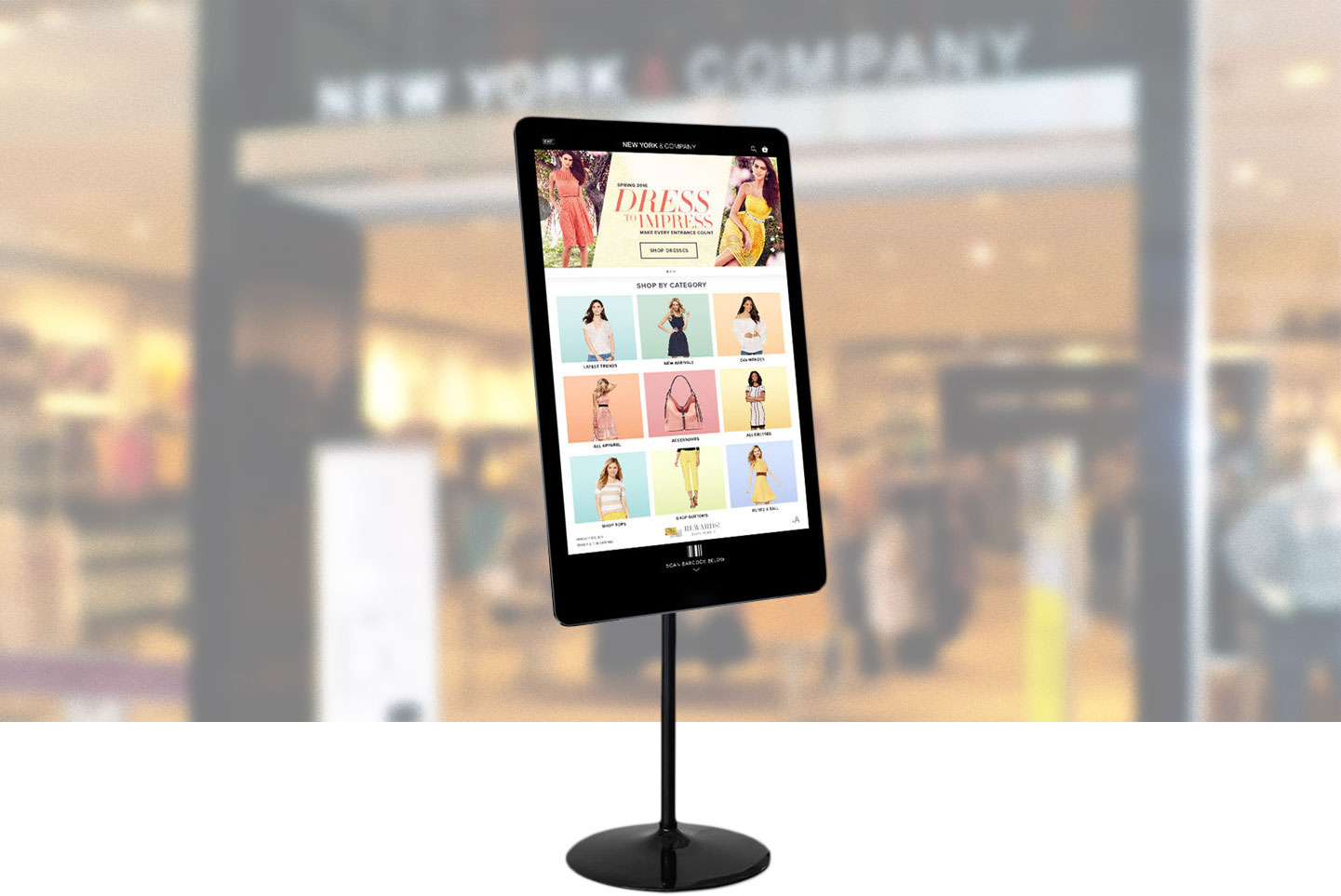 New York & Company In-store Kiosk
Role | Senior Visual Design
Team | Tember Hopkins • Pamela Tamayo
New York & Company asked Fluid to develop an in-store kiosk that allows customers to browse and purchase from a larger online inventory while in store act as an employee tool to help customers. The kiosk integrated barcode scanner and credit card terminal and aimed to drive more in-store customers to the website.
Unique Viewport
We took advantage of the format with large imagery to grab the user when browsing, and designed modals to make sensitive checkout information more inconspicuous.
Prototyping Interaction
To understand the quirks of working with an extra large touch screen we used Invision prototypes on a test kiosk throughout the process.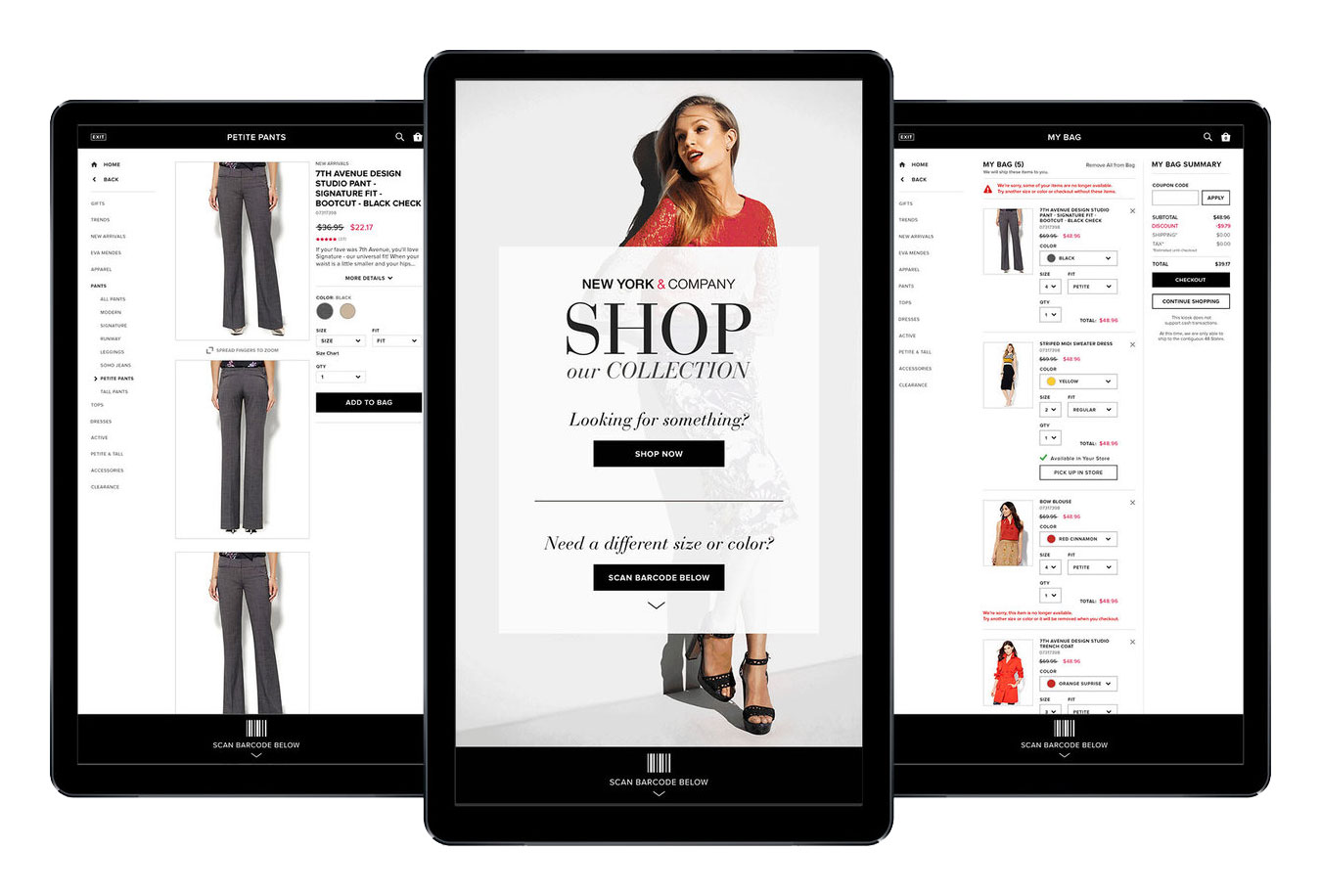 "This new kiosk will provide a virtual endless aisle, offering customers access to all sizes, colors and assortments."
John Worthington, COO, NY&CO