PUMA
Global E-Commerce
Agency | Fluid
Role | Lead • Senior Visual and UX
Fluid worked as the agency of record for Puma's digital experiences, from product launches to content strategy. I started as a visual designer and transitioned to lead as we innovated on a global set of e-commerce sites.
Kit of Parts
To ensure consistency and speed when developing new pages, we used a modular system. The real power of the system was documentation - which allowed us to pick and choose from our kit of parts to craft any experience.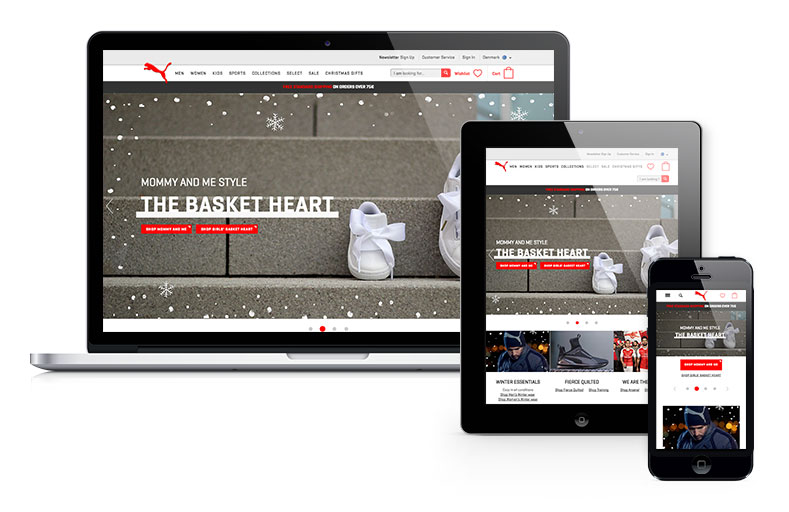 Responsive Style
We strove not to sacrifice style across breakpoints - while we practiced mobile-first, we gave due diligence across the full spectrum of viewports.
Always Whiteboarding
The team developed a process of always whiteboarding and taking that process further to whiteboarding with our Puma counterparts. The benefit of a long term project is getting to really work hand-in-hand with the clients to develop the fine details of an experience.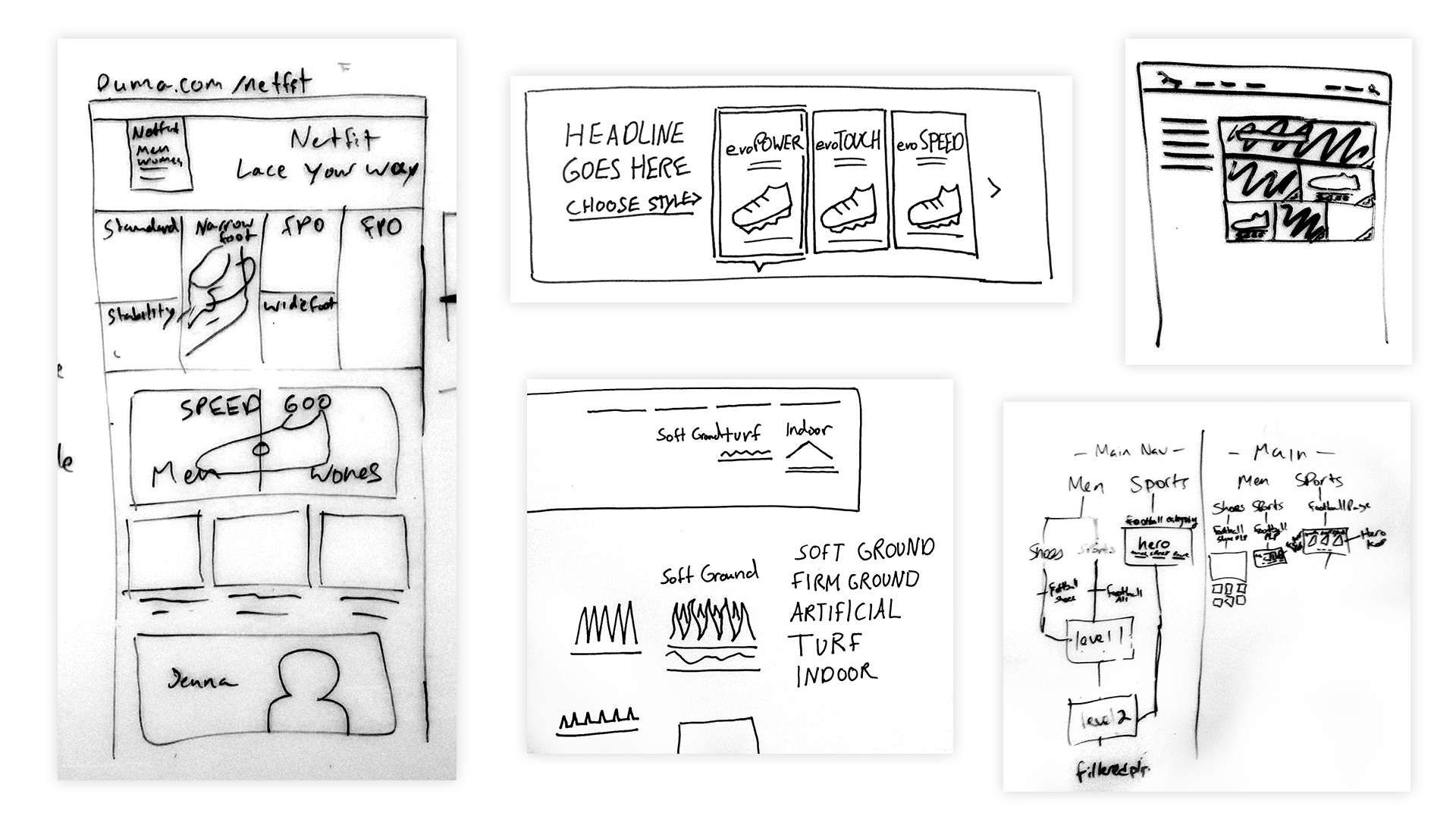 Video Prototyping
To take on the challenge of how to present complex ideas to the client and how to fledge out ideas, our team would often have me take our sketches into animation to fledge out the interactions.
Team Credits | Tember Hopkins • Pam Tamayo • Jeremy Elliot

Check Out More Projects