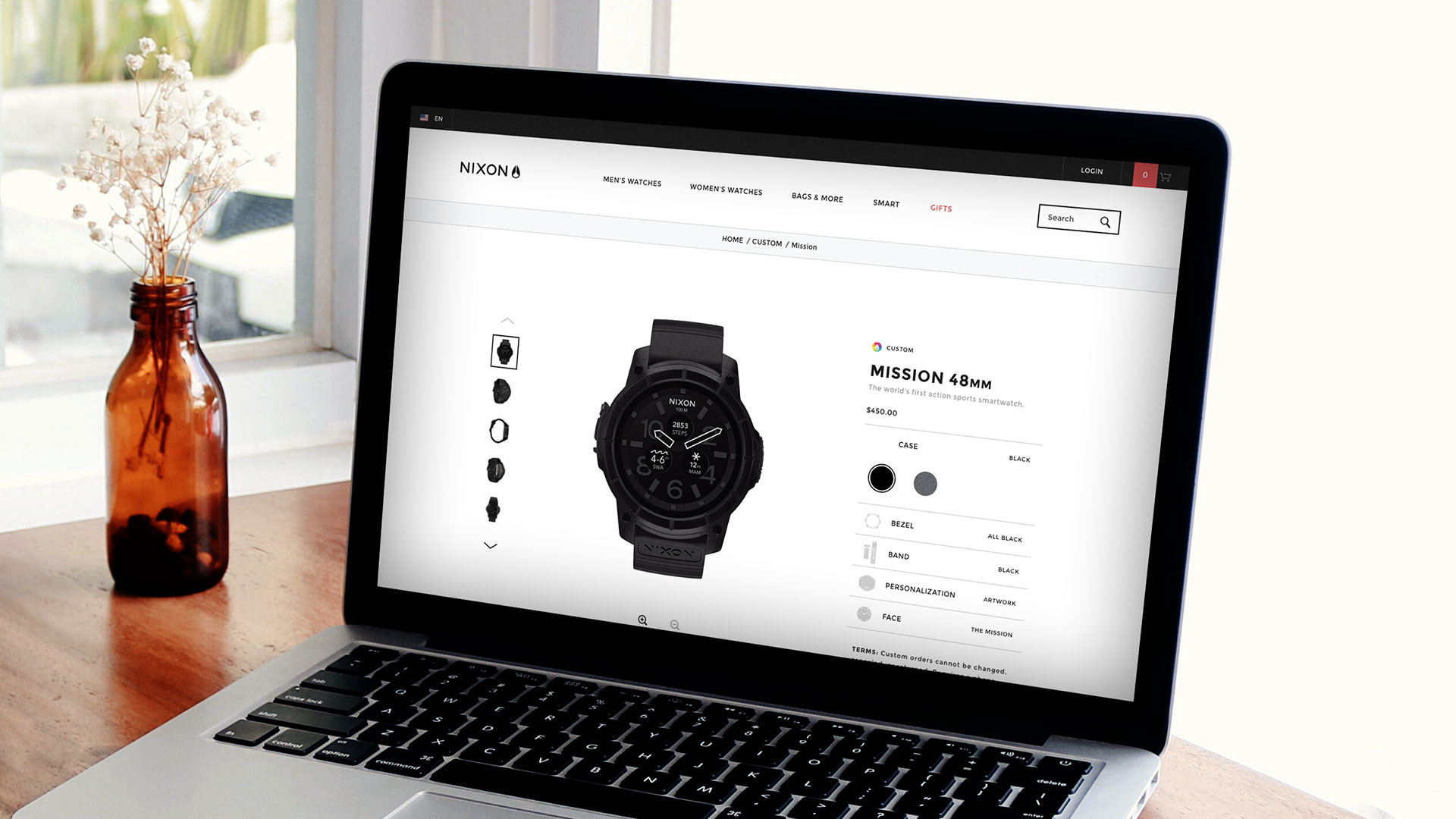 Nixon Personalization
Company | Fluid
Date | June 2016
After a a successful site redesign, Nixon wanted to use Fluid's Configure customization platform for the the release of their first Androidwear smart watch - The Mission. I was brought in to lead Nixon through the process of selecting which base features were needed and how to structure them to create the most intuitive experience.
Complex Challenges
There are lots of customization tools popping up, but I found the they take the user on a journeys that are so complex they would require prior knowledge of that specific tool. I strove to make our system as uncomplicated as possible, within the technical framework of the Configure system and keeping the overall look and structure feeling like a part of the Nixon product page family.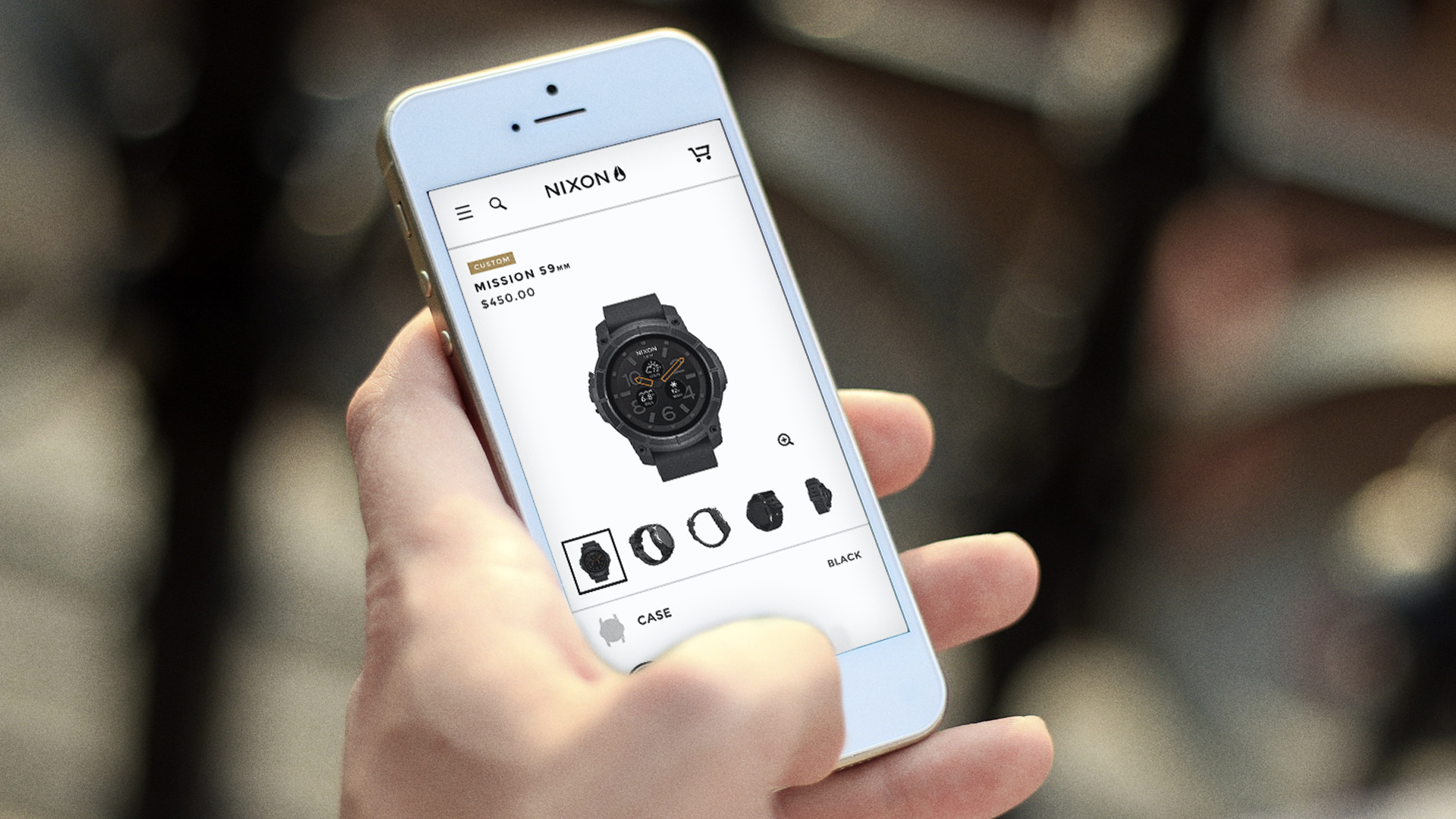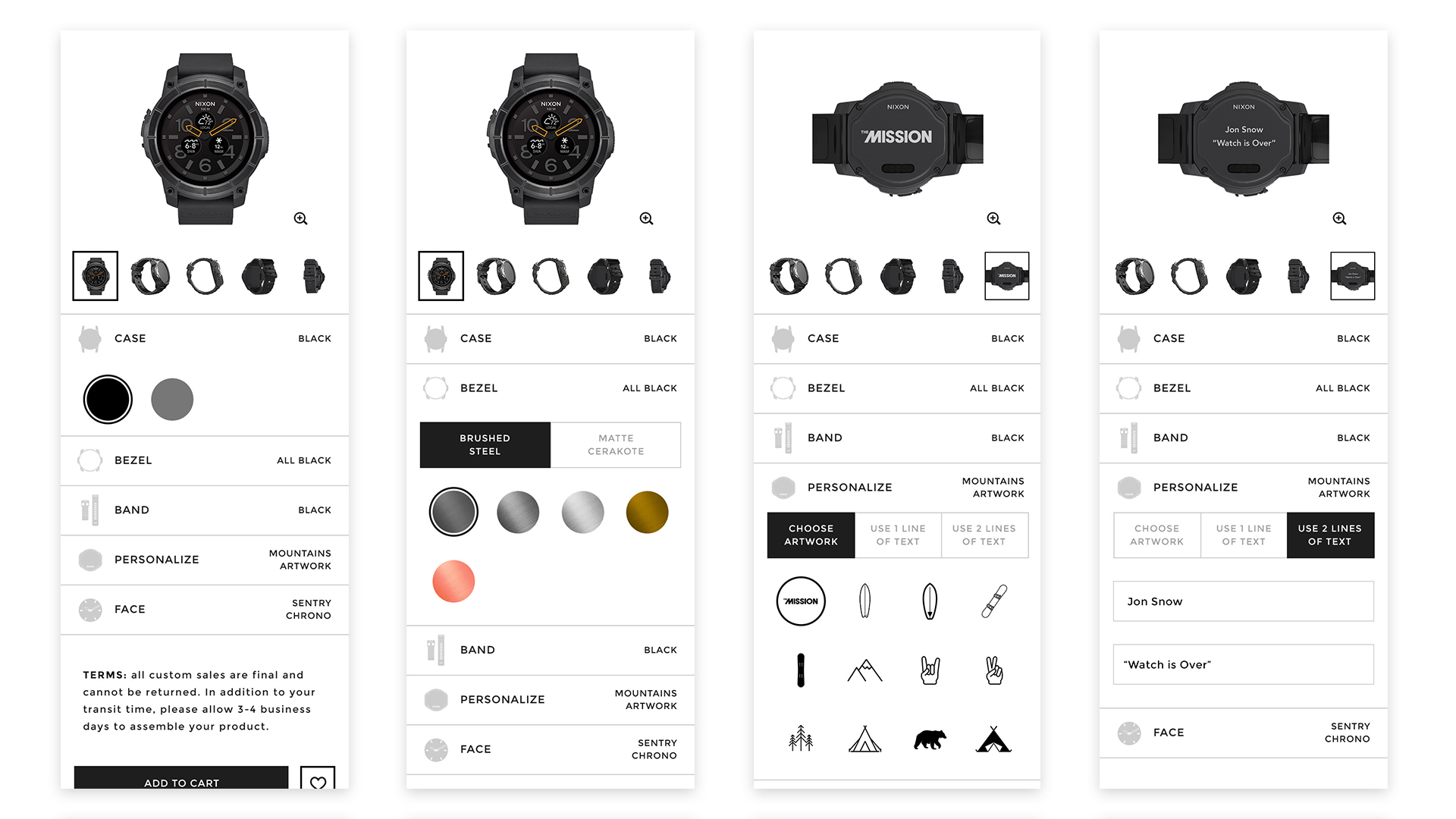 Unique Solutions
In the end, I believe we achieved a huge success in Nixon not just launching a smart watch, but a custom PDP that was simple and intuitive for the user. For the main menu of the interface, we went with a standard accordion design. In order to increase options, we had to add scrolling on desktop and extend options on mobile.